Protect Your Business with Disinfection Services in Bloomington IL
Pro Kleen Solutions protects the biggest asset at your business with disinfection services in Bloomington IL. After all, your business runs on people. Nothing is more important than the health and safety of your customers and employees. Bacteria, fungal growths, and viruses can create health hazards that are difficult to see if you can see them at all. We can provide a healthy clean to touchpoints, high traffic areas, and surfaces that commonly spread disease.
No two businesses are alike. Therefore, the cleaning solutions provided to your business must get customized to fit your needs, schedule, and budget. As a result, your business suffers minimal intrusion to daily operations and a maximum quality clean. Our professionals know how to provide your business with an attractive appearance that will appeal to customers. However, our cleaning solutions go beyond just surface appearances. We remove contaminants from all the hard-to-reach areas as well as the most used surfaces. That way, we get rid of all the bacteria that can make people ill.
Call our cleaning team now at 309-328-8312 or contact us online for a free quote.
Areas We Target with Disinfection Services in Bloomington IL
Our locally owned and operated business targets areas of critical importance at your business with our disinfection services in Bloomington IL. We target the following:
Chair backs
Blinds
Tables and counters
Remote controls
Checkout touchpoints
Faucets
Sinks
Toilets
Buttons and switches
Push bars
Handrails
Door handles
Kitchen and break area appliances
Elevators
Floors
In addition, we will make sure to wipe down recessed touchpoints. That way, angled electronics panels, keypads, privacy covers, specialty servers, and handles that curve inward also get disinfected. If you have any unique features at your business, contact us to discuss our disinfection and cleaning solutions.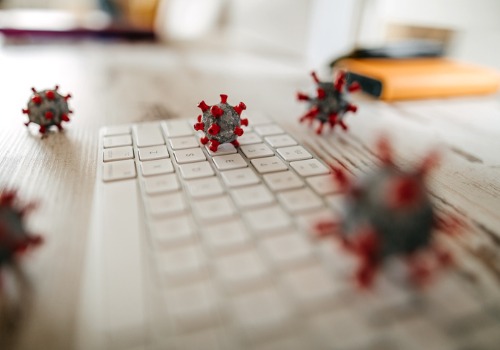 Other Helpful Services
Pro Kleen Solutions professionals can provide a variety of cleaning services, including disinfection in Bloomington IL. Whether you need daily, weekly, or other regularly scheduled services, we can accommodate. Give us a call for any of the following cleaning solutions:
Request a Free Quote
Pro Kleen Solutions professionals bring integrity, professionalism, and commitment to every one of our clients. We strive to exceed customer expectations with our affordable and custom cleaning plans for all our commercial clients. Let our team keep your customers and employees healthy with our disinfection services in Bloomington IL.
Request a free estimate with our online contact form or by sending an email to us at info@prokleenpeoria.com. Call 309-328-8312 to discuss the needs of your business with us. We will develop a custom cleaning plan built to work around your schedule, budget, and needs.