Invest in Detailed Healthcare Cleaning for Pekin IL
As you can imagine, the healthcare industry must meet some of the highest standards for cleanliness. Otherwise, without proper cleaning, the health and safety of patients are put at risk. Thus, for health facility managers, it's crucial to find proper healthcare cleaning services. And if searching for healthcare cleaning near Pekin IL, you can count on the detail and dedication of Pro Kleen Solutions.
The Facilities We Clean
The healthcare industry covers a wide range of businesses and facilities. Thankfully, Pro Kleen has the skill and training to manage the cleaning for any facility. Examples of where we provide our cleaning services include:
Doctor's Offices
Prompt Cares
Dentist Offices
Assisted Living Facilities
Nursing Homes
Mental Health Centers
And More
Why Hire Pro Kleen?
While you understand the cleanliness of your facility is something you must maintain, how do you go about doing so? While hiring a cleaning staff for your facility is an option, employing the services of Pro Kleen offers additional benefits.
Understanding of Health & Safety Standards -Pro Kleen abides by Illinois law and local health and safety standards concerning cleaning any healthcare facility.
Effective Management – Rather than spending time and money hiring and managing a team of cleaners, count on Pro Kleen's staff of trained and qualified professionals.
Consistent Cleaning – Pro Kleen can help your facility maintain a consistent and quality clean, utilizing the latest cleaning, disinfection and sterilization techniques.
Putting Patients First – Just as your healthcare staff puts patients first, so too does our cleaning staff. Our cleaning services aim to prevent infections and illness, reduce risk of contaminants, and foster a healthy environment for your patients.
More Cleaning Services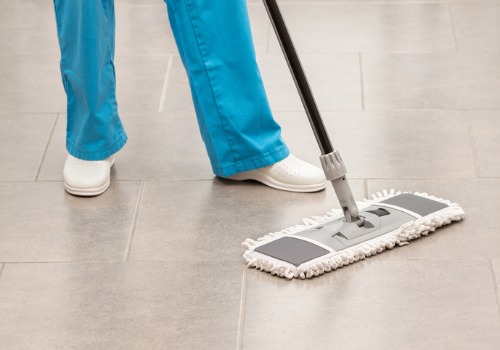 Healthcare cleaning for Pekin IL isn't the only cleaning service Pro Kleen offers. Ruth and Brandon Woods instill professionalism, integrity and a commitment to cleanliness in every employee they hire. To this aim, our team of cleaners can manage the cleaning procedures for near any industry. For example, our additional cleaning services include:
Post-Construction Cleaning
Talk with Our Team
Leave the vital task of healthcare cleaning in Pekin IL to the professionals at Pro Kleen Solutions. To learn more about our cleaning services, contact us today at 309-641-1100 to request a quote. Also, we are located at 1320 W Northmoor Rd, Ste B, Peoria, IL 61614.